Discover dōTERRA Essential oils and learn how to use them?
Take charge of your health today with super simple tools, lots of support and inspiration to stay well?
Create a natural, simple, radiant lifestyle that you love?
Welcome to the Alpine Angel community!
Welcome,
I'm so happy you are here!
There is so much to discover about living a natural, radiant life. From using Essential Oils to create super natural body care to cleaning your home toxin free or working with your emotions and letting go of stress.
One step at a time and with lots of support you can discover all of these areas as you wish.
This is a place for YOU to get your dōTERRA oils, guidance on how to use them  and lots of inspiration for a natural, radiant lifestyle.
How I discovered these therapeutic grade, pure essential oils.
These beautiful oils came into my life through my teacher, mentor and dear friend Elena Brower.
I didn't have a particular interest in Essential Oils as I was immersed in my work as a licensed Practitioner of Traditional Chinese Medicine and Chinese Herbal Medicine.
When Elena let me smell a bottle of Wild Orange Essential Oil I was hooked. Something inside me knew how powerful these Plant Essences were and I wanted to smell and learn more. I began studying and using the Oils on a daily basis in my home and my work with great results.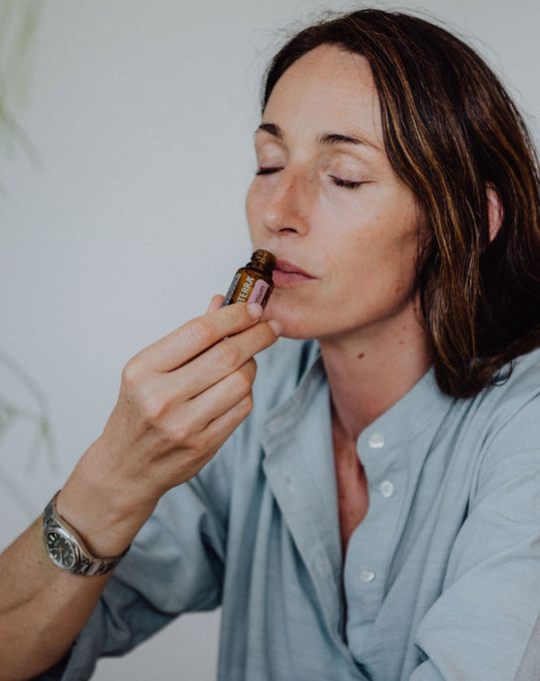 The Oils give us so many opportunities to choose natural over chemical. I use the Oils for physical and emotional well being, daily self care rituals and support in moving through emotional states.
Today I can't imagine my life without my Oils and all the other incredible products dōTERRA creates for us. I created this platform to share with you my clinical knowledge and personal experience with Essential Oils.
I invite you to find out for yourself. I'm here to guide you in creating your own Oil Lifestyle. Below you find all the information you need to order your own Kit.
1. Home Essentials Kit
I started with the Home Essentials kit because I absolutely wanted a diffuser and the 10 most important oils all in one kit.
This kit includes:

Petal Diffuser
Essentials Booklet
15 mL Essential Oils: Frankincense, Lavender, Lemon, Melaleuca, Oregano, Peppermint
15 mL Blends: doTERRA Air® , doTERRA On Guard® , ZenGest®
5 mL Deep Blue®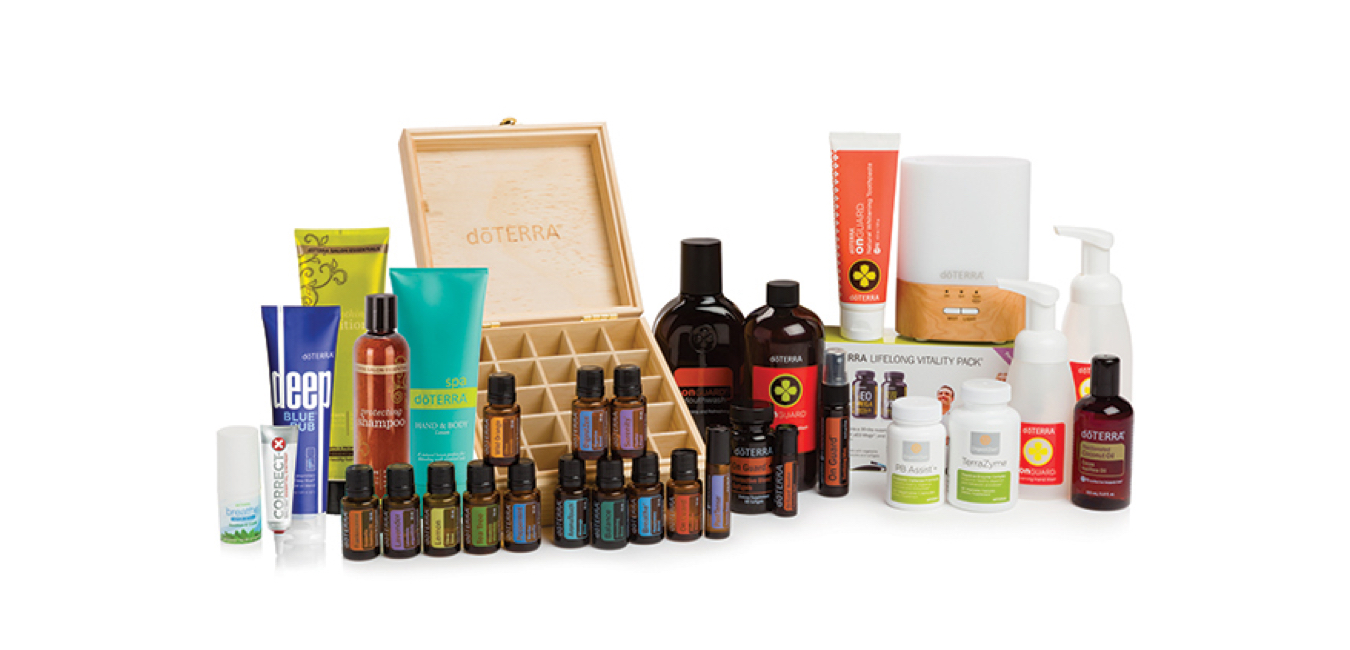 2. Natural Solutions Kit
The Natural solutions kit is the one I should have started with.
It has everything you need if you want to start living a more natural lifestyle.
It includes essential oil-based laundry detergent, dōTERRA Verage skin line, the incredible Lifelong Vitality pack, the easiest diffuser and many super useful Essential Oils and Blends. Of course you get information and support on how to use everything that comes in this great kit.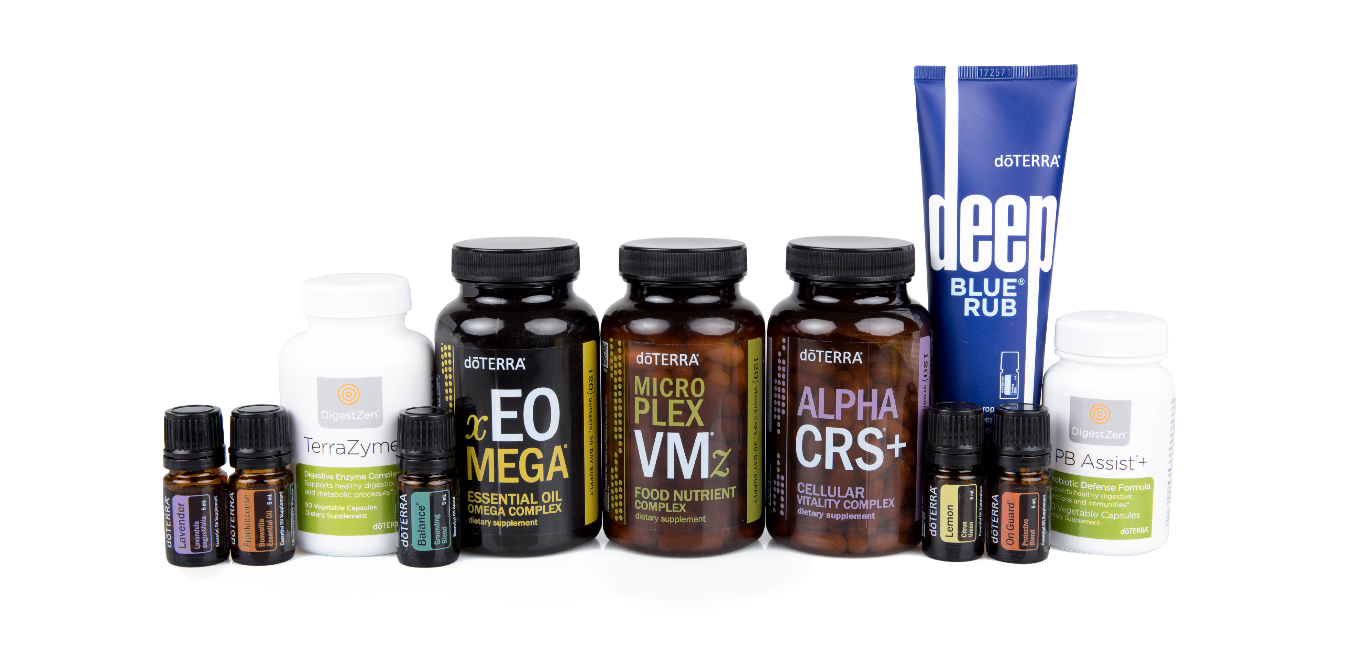 3. Daily Habits Kit
Wellness is a combination of lifestyle and health. Daily habits make all the difference! This kit includes products recommended for daily use in order to achieve and maintain a healthy lifestyle.
This kit includes:
5 mL Blends: doTERRA On Guard

®

and

 Balance

® and

5 mL Single Oils: Frankincense,

Lemon,

Lavender

Deep Blue

®

Rub

doTERRA Lifelong Vitality Pack

®

: xEO Mega

®

, Alpha CRS

®

+, Microplex VMz

®

DigestZen

®

Supplements: DigestZen TerraZyme

®

, PB Assist

®

+
Here are more kits for you to choose from, it's a perfect way to get started with an Essential Oil lifestyle.
If you are confused about which kit to start with, I'm here to help you choose the best kit suited to you.
Book a complimentary consultation with me today.
You can order essential oils and other fine products directly from dōTERRA online shop. You will need to register for your own account and will receive your products within 3-5 working days (DHL delivery in Switzerland).
There are two options for ordering your oils:
Wholesale (with 25% discount)

Retail (no discount)
The smartest option is to consider a wholesale membership at €20 per year and purchase products at wholesale prices (25% off plus loyalty reward points), however it is YOUR choice.
Regardless of which option you choose there are no minimum order amounts. You have no monthly or yearly order requirements with the wholesale membership. Choose Standard order. The Loyalty Rewards Program (LRP) is for those of you who want to earn free products.
Top Tip:
Choose an 'enrolment kit'* as your first order to save on the registration fee and receive a substantial discount on the kit itself!
*Enrolment kits are pre-set collections of oils, like the 'Home essential Kit' with dōTERRA's ten most commonly used oils plus a diffuser. There are other cool kits as well, some come with a diffuser.

To begin your registration as a wholesale customer:
1. Click through to my dōTERRA page through link below.
2. Select your language and country (where the products will be shipped to) in the dropdown menu. If you are ordering from countries outside of Europe, other fields and policies may apply. The description below is intended for those ordering from Switzerland and European countries.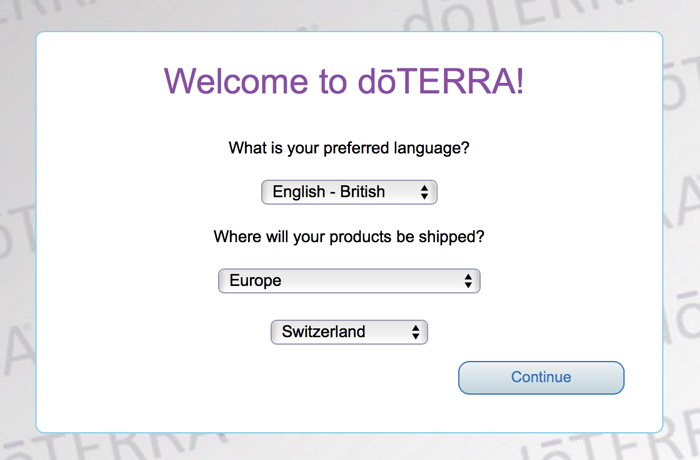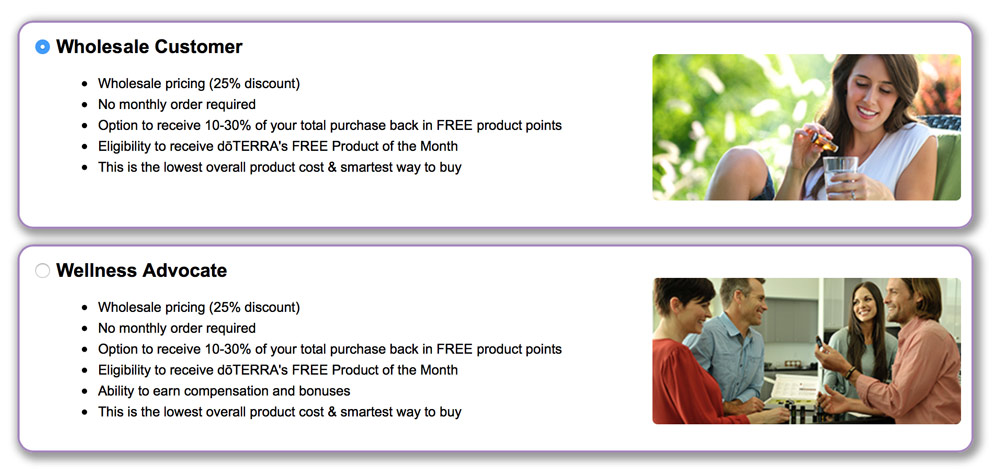 4. In the section 'Personal information', enter your name in the fields 'Primary first name' and 'Primary last name'. Leave the 'Co-app' field blank.
5. In the 'Time zone' field, choose the time zone for your current location, e.g Brussels, Berlin, Rome, Prague (GMT+1:00).
6. In the section marked 'Contact information', be sure to enter your date of birth in the order customary in the US: month – day – year.
7. In the section 'Please Enter Your Sponsor ID', make sure that 'sponsor ID' field has my number 3378159. This will assign me as your contact and support for any questions that may arise after your registration.

8. All other steps in the registration should be self-evident. When you've completed the form, click 'Continue'.
If you have any issues during the registration process, please do not hesitate to contact me. I'd be very happy to help you with your order and I'll be there for you once you receive your oils.
Why You Will Love The LRP Or Loyalty Rewards Program
All your essentials in one package, delivered to your front door.
You can choose different products each month.
You earn free products with each purchase!
It makes living a healthy life more convenient, no matter how busy you are.
Encourages and supports a healthy lifestyle.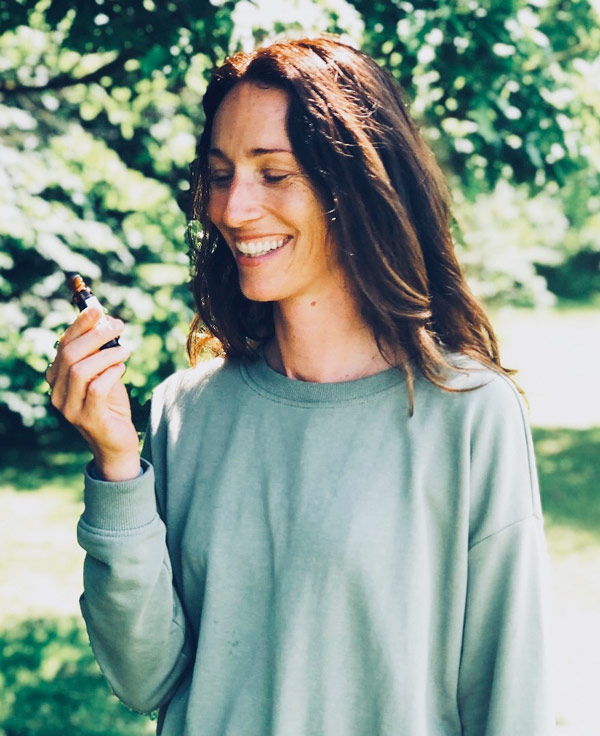 About Angela - Alpine Angel
Angela is the founder of Meridian Flow, a boutique Health space offering a modern, individualised approach to Acupuncture, Meridian Yoga and Health coaching located in La Tour-de-Peilz, Switzerland.
To share her passion for Essential Oils and natural living she created www.alpineangel.com to inspire and share simple solutions for natural living.
Angela is specialised in women's health, enabling her patients to be in charge of their health and well-being with elements drawn from Chinese Medicine, Yoga and Essential Oils.
Angela works in a holistic, caring and practical way, empowering people with knowledge and understanding how to integrate the principles of Chinese Medicine and Essential Oils into their daily life.
If you have any questions or need help placing your order, feel free to email me angela@meridianflow.ch or complete the contact form at the bottom of this page.
I offer a limited amount of online consultations on Tuesdays and Thursdays for Chinese Medicine diagnosis and lifestyle advice via Zoom. You receive the record of the session if you wish.
A consultation takes 50-60 minutes and are € 120 per session.
To book your consultation, email me angela@meridianflow.ch
If you want to dive deeper, check out my online courses. I will teach you how to integrate Chinese Medicine health cultivation practices, Essential Oils and meditation into your daily life.
I look forward to connecting with you and guiding you to reach your health and wellness goals.
This error message is only visible to WordPress admins
There has been a problem with your Instagram Feed.
Social Media
I invite you to join my Facebook community 'Angie's Essential Study Tribe', a place to learn, ask questions and get useful tips about:
Using oils in daily life to supercharge your health and well being

Creating a business with dōTERRA that you will love